The Jodi Arias case was brought to my attention recently when a friend of my mom's had brought it up during a dinner discussion. She couldn't, for the life of her, understand the possible motives behind Jodi Arias' actions. Was Jodi Arias a psychopath? Sociopath? A victim? Let us take a look at the case and come to our own conclusions.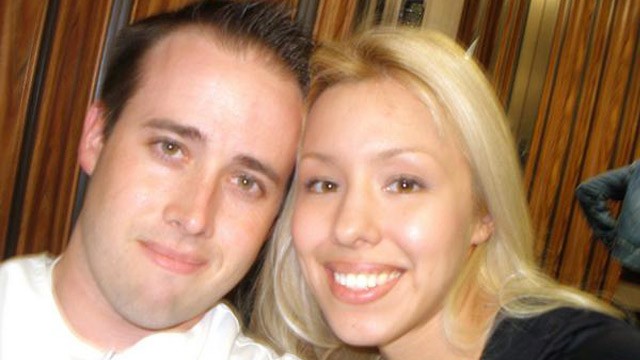 The late Travis Alexander (left) and Jodi Arias (right). Image courtesy of ABC News.
On June 4th, 2008, the body of Travis V. Alexander was found in his home in Mesa, Arizona. There were multiple stab wounds and a shot was fired into his head. Jodi A. Arias, ex-girlfriend to Alexander, was later charged with his murder and her trial began January 2nd, 2013.
Jodi Arias' intake photo.
There are two interesting points that I draw from this case. The first is the odd relationship that Arias and Alexander had and the second is Arias' personality and behaviour throughout the trial.
Trial footage is available all over YouTube and there is also a very bias documentary about the case here:
48 Hours: "Picture Perfect" The Killing of Travis Alexander/The Trial of Jodi Arias
.
I strongly encourage those interested in this case to do their own research, since there'll be a lot of important details that I can't accomodate in this post.
Alexander was a devout Mormon and his friends, that were interviewed, all claimed he was one of the greatest guys they had ever known with a strong spiritual side and a drive for success. Jodi Arias, who lived 5 hours away from Alexander, had a relationship with Alexander that could only be described as "friends with benefits". Alexander's friends claimed that Alexander was quite a ladies man and rarely spoke of Arias as a serious girlfriend. Alexander had encouraged Arias to join the Mormon faith and had travelled with Arias during the time they were together. Without going into questioning the extent of both of their faith, Arias and Alexander's relationship was allegedly based off sexual intercourse, which was documented through photographs that Arias had taken on her digital camera (and later leaked all over the web). Despite having broken up, Arias claimed that Alexander was sending her mixed signals. It was not shocking for Arias to drive to see Alexander for occasional "hook-ups".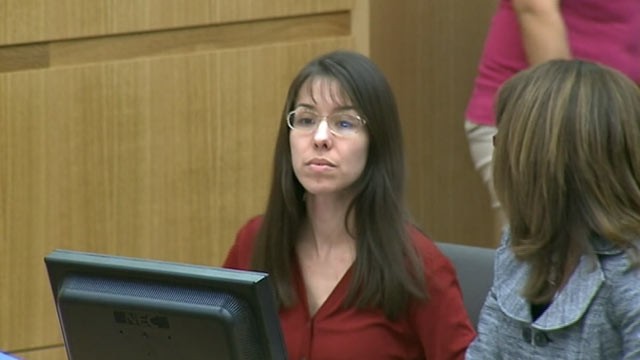 Jodi Arias on trial. Courtesy of ABC News.
When Arias was arrested after she was connected to the crime through a bloody hand-print found at the crime scene, the public was able to catch a glimpse into Arias' personality. At her first interrogation by the police shortly after her arrest, Arias had claimed she hadn't seen Alexander for months and that she didn't know that something had happened to him. However, when she was later interviewed, she claimed that the death of Travis Alexander was the result of a home invasion that left her traumatized. She allegedly fled the scene unharmed and drove off to Utah to meet a new love-interest, whom she was expected to meet the next day. She never told anyone about what had happened in Alexander's house and only spoke about the incident after she was arrested. It's no shocker that many thought that this was a fabrication. After evidence from the crime scene was analyzed, all clues seemed to lead to Jodi Arias, including a digital camera (found in the washing machine) with photos of Alexander minutes before his death.
When Arias' trial began, the defence counsel hit the jury with a shocking claim. The defence counsel claimed that Arias
did
kill Travis Alexander, but that Arias was given no choice but to resort to physical violence. As the trial unfolds, defence counsel will continue to provide evidence for why Arias had committed a brutal murder because of emotional and physical abuse suffered under the hand of Travis Alexander. What's fascinating about this case is that Arias wasn't surprised when she was arrested and lied multiple times about what happened with regards to Travis Alexander. Some could argue that the trauma of the abuse shocked her into fabricating statements, but since her defence counsel has admitted to Arias lying, it'll be up to the judge and jury to decide how heavily Arias' testimony weighs in court.
As the case is still ongoing, I can't draw any conclusions, but it will be interesting to see how everything unfolds. The Jodi Arias case is interesting because, despite all the evidence against her and her newfound reputaton for lying, she swears by God and every fibre of her being that she had nothing to do with Travis Alexander's death.