As much as I understand the reasons for winter breaks in television, it always gets me a little riled up that I'll have to wait an entire month to see what happens on the television shows I've been following lately.
With that being said, here are a list of television shows I have been following religiously:
1. The Newsroom (Season 3)
I cannot stress how brilliant this television show is. Aaron Sorkin is a drama series genius. All the people involved with the show control the audience's emotions so well. At times, the show makes you want to throw punches at the screen and then it redeems itself, often with a thought-provoking monologue. You'll be left wishing news outlets nowadays had as much substance and integrity as ACN does. It also makes the show more bittersweet as it is at it's third and final season.
2. Gotham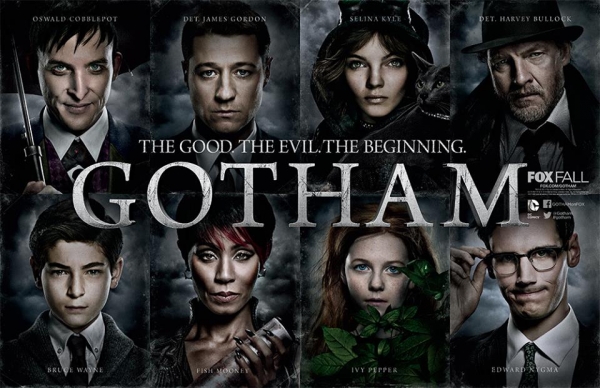 I never knew how interested in the Batman universe until I started watching Gotham. This is how I imagined Gotham to be
‒
dark and not overly camp. It is interesting to see the combined origins of the Batman villains as well as Batman himself. David Mazouz, who plays young Bruce Wayne, is a brilliant actor and a much more relate-able character than his older superhero counterpart. I'm excited how the season is going to continue after the big reveal this week.
3. Marvel's Agents of Shield (Season 2)
I'll admit the show was really difficult to get into as I felt the show didn't gain momentum into very late into the first season, but I'm super glad I stuck around. After watching Gotham, I felt it necessary to see how the Marvel universe was going to tackle television. This show is not dark like Gotham and often does not take itself seriously, which is in tune with where the movies seem to be delivering. As Marvel movies see a very bright and exciting future, it seems a waste not to tune into this show and any Easter eggs that may appear.
4. Modern Family (Season 6)
There is definitely a reason why the show won best comedy television show at the Emmy's and the Golden Globes. It is currently running its 6th season and shows no signs of stopping. This show just brings chuckles to the screen every week, playing on exaggerated family-related issues that actually hold a little truth.
5. Sailor Moon Crystal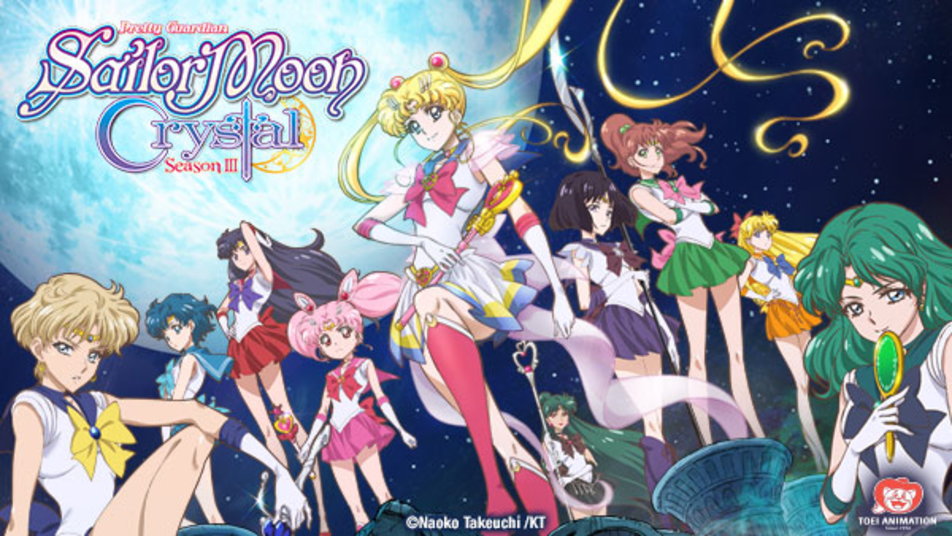 This is the only anime I am watching at the moment. Due mostly to sentimental reasons, I have decided to ignore the stiffness of the art and animation in this current rendition of the Sailor Moon series and focus on its attempts to hold true to its manga-counterpart. It will be interesting to see how they develop on the relationships between characters, namely between Usagi and Mamoru (Serena and Darien, for you dub watchers).
Other shows I am currently watching:
1. Selfie
The preview does not give this show justice. Although it has been cancelled as of November 11, 2014, this romantic comedy is worth watching if you'd be willing to get passed the idea that you're watching a show about someone very much into the world of social media. The show is light and heart-warming, touching an age where technology is so readily available...and often chosen over human interaction.
2. Reaper
I first came across this show in a WatchMojo video about the Top 10 devil portrayals on television. This show was made in the 90's so the fashion, cultural references, and production level is a little dated but is still very entertaining. For those who haven't watched it, the premise is simple. The main character who, at his 21st birthday, finds out his parents sold his soul to the devil. He then becomes the devil's bounty hunter and him and his friends embark on bounty-related adventures.
3. Gossip Girl (Season 4)
I am definitely very late to the Gossip Girl game, but I have to admit even with my desire to complete this series, I am having trouble continuing. The fashion is fantastic and the lifestyle tidbits are awesome, but the characters don't evolve in a way normal people do. I understand that they are meant to be teenagers who live in a drama-filled world, but their characters loop around the same problems and it drives me absolutely nuts. Having said that, the only real redeeming quality is the relationship between Blair and Chuck, which is why I'm continuing to watch this show.
What have you all been watching lately? If you've been watching the same shows as I, what are your thoughts on the shows? Any recommendations to share about what shows are must-watches?